The future of your success.
Get Better, Work Smarter, Achieve More.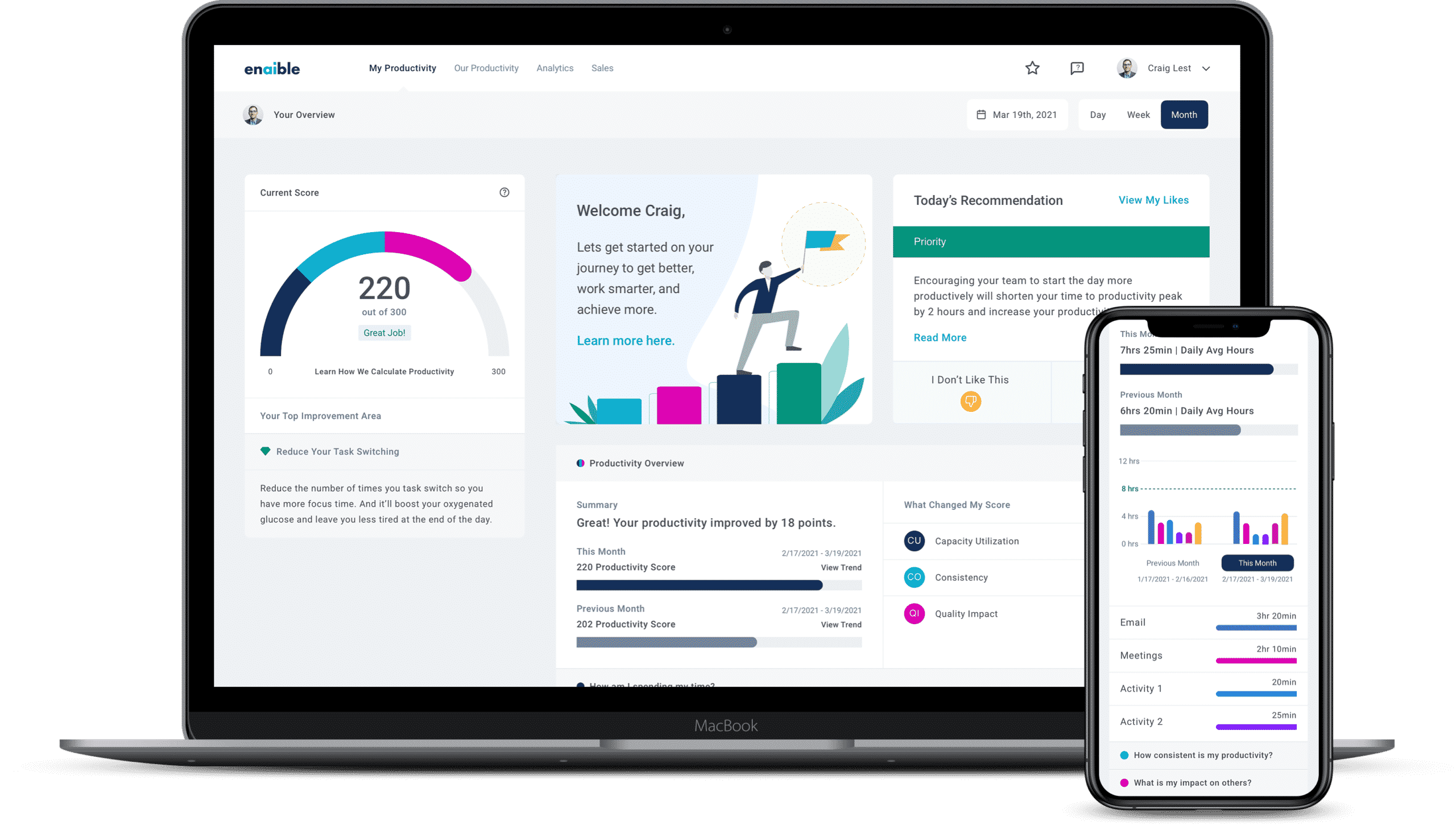 Introducing a new work experience for everyone.
AI that dynamically learns how you work, unlocking the fullest potential of your work, inspiring like no other in the world.
hours are spent in unproductive meetings each month.
of time is spent on valuable work.
reduction in productivity from habitual multi-tasking.
Goodbye, busyness. Hello, productivity.
What makes enaible, enaible?
Heavy on features. Light on work.
Bundle all your work data. And do more with less.
With enaible, it's quick and easy for everyone to get the best from work. Turn millions of data points into easily digestible insights to see the ways you are improving.
When you are happier at work, you are happier at life. enaible gives you the tools you need to help you make healthy work choices to maintain a balanced work diet.
Consistent habits restore your energy and make you productive. Our tools help you build consistent work habits that will increase your productivity and keep you in the zone.
Intelligent recommendations based on the way you work for an added push to get even better. It's the perfect blend of information and inspiration, right when you need it.
You're your office's best kept secret. Today is the day to change this. You don't have to toot your horn, enaible will do that for you.
Your work is meaningful. enaible brings out your best so you can bring out the best in others. Learn the ways you're helping impact your team.
enaible takes the security of your information very seriously. Because of that, features are designed to keep your information safe, secure and private.
Turn productivity into a lifestyle.